Top 3 Ways To Buy A Used Toilet And Save A Ton Of Money (Updated March '20)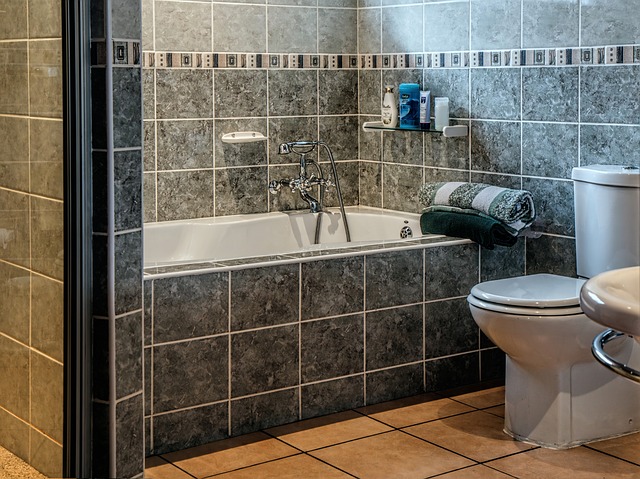 In the case of an emergency toilet replacement need, it may not be affordable or feasible to purchase a brand new toilet from a retailer. Despite common beliefs, as long a the toilet is in good working condition, a used toilet is just as good as a brand new toilet. As long as you know where to shop, you can often catch a great deal on a perfectly operable used toilet. These top 3 ways to buy a used toilet will not only get you a good deal, they will also have your bathroom back in working order in no time.
THRIFT STORES AND SECOND HAND SHOPS
Many people frequent thrift stores for their significant discounts on clothing, appliances, furniture, gifts and even childrens' toys. But if you play close attention, the biggest thrift stores and second hand shops have everything from refrigerators, carpet, sinks, counters and used toilets. When buying a used toilet from these stores, it may require a bit of bargain hunting, meaning that you may have to visit a few stores to find the best deal. Do not be discouraged, as each thrift store is completely different and hundreds of items are added to their inventory daily. But because of the low costs associated with buying from resell stores, it Is important that you are ready to make your purchase when you find what you are looking for. What is there today will sell quickly and be gone tomorrow. So if you see a used toilet that looks like new, it is in your best interest to scoop up your deal immediately, otherwise, risk looking it to another person on the hunt for the same thing.
One particular second hand shop is run in association with Habitat For Humanity, in which fixtures are donated by home improvement companies and restoration contractors who upgrade ad remodel homes. They donate perfectly good materials from the houses. Habitat For Humanity checks the quality of the fixtures and materials, then sell the items that meet quality standards. Purchasing from them is very beneficial since they test the used toilets prior to putting them on display. This way, you will know exactly what type of condition it is in, and you will have access to experts who can advise you on tips and techniques to select and install the perfect toilet for your bathroom.
ONLINE CLASSIFIED ADVERTISEMENTS
Online classified ads are an efficient way to find a used toilet quickly. Websites like Craigslist and Backpage are good sources to find local advertisements of people who are looking to unload their belongings. Even more, it is here you will find the best used toilets, as many of them are being sold by handymen, small business, property owners and individual sellers who are offering significant discounts on their unwanted goods. Their are in many cases less motivated by money, and more motivated by getting rid of clutter, so ti very easy to negotiate a even better deal. One downside to purchasing your used toilet by way of classified ads is that most sellers expect you to be able to haul away your purchase on your own, as many of them do not offer delivery. The other downside is that you will have to meet strangers at their home, which can be intimidating, and in some cases dangerous. That is why it is advisable to either take someone with you, or meet during the daytime and try t remain out in the open while making your transaction, if possible.
SALVAGE RECYCLE YARD
Salvage yards are not only known for recyclables and cars, they have just about anything you would discard that would have some type of value, which includes toilets. The disadvantage to purchasing a toilet at the junk yard is that you will not have any way to test it prior to purchasing, but most salvage yards offer some type of warranty so that you can exchange your toilet if you later find out the toilet does not work properly. The best thing about salvage yards is that you will find the steepest discount possible on your toilet, so even if you find one that requires you to purchase parts in order to make it work, you will still spend significantly less than any other option available. No matter what, you cannot go wrong with buying your used toilet at the recycle yard.
Now that you know about the top 3 ways to buy a used toilet, remember to always do your research first about the basic parts and mechanisms that need to be intact. There are not many parts, but the few that are there are important. Any missing parts might warrant a decrease in price, so knowing which parts is missing can definitely work in your favor. Most, if not all parts can be found at the hardware store for cheap, so even if there are art missing, it will not be expensive to purchase them. And if you did your homework, you can buy those parts on the way home and have everything you need to finish the toilet installation in a matter of a couple of hours.